My wife Lezlie wanted to go shooting for her birthday this year. Her birthday is tomorrow so we went on Saturday to the Red Deer Shooting Club.
A family member actually runs the place and we used two of his guns. Since I don't own any up here yet. We shot an AR15 with a 20 shot clip, and a 9mm with a 10 shot clip.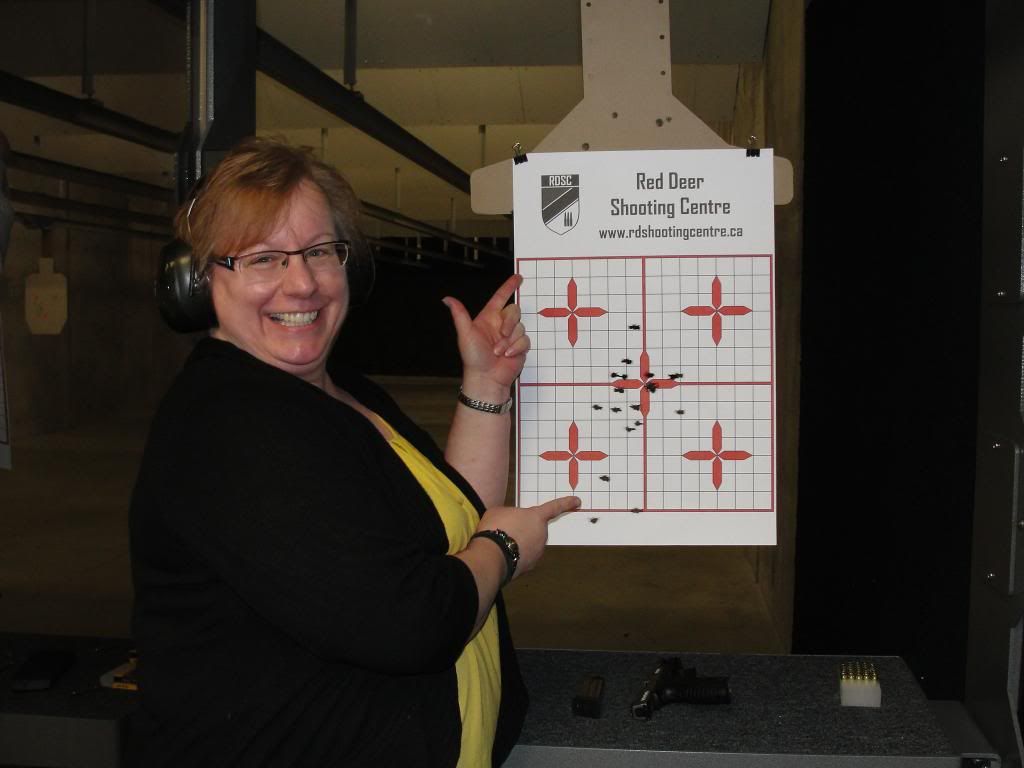 We went through 90 rounds pretty damn fast.