Well I decided to keep Big White for now. It was cheaper than a $400+ car payment.
So I am currently swapping out the ball joints, tie rod ends, and steering arms.
Can anyone tell me by looking at my pictures if the lower control arm is the stamped kind or the forged kind. It matters when you get the new ones.

Thanks,
I will post up some pics.

First thing I did was jack and support front end leaving suspension hang but supported by jack. Then I removed caliper and tied out of way and removed brake disc.




This is one of the 4 problem teeth on the old dinosaur.



You will need one of these pickle fork kits. I got this one off ebay for 20 bucks.



Get out your BFH and give her a wack.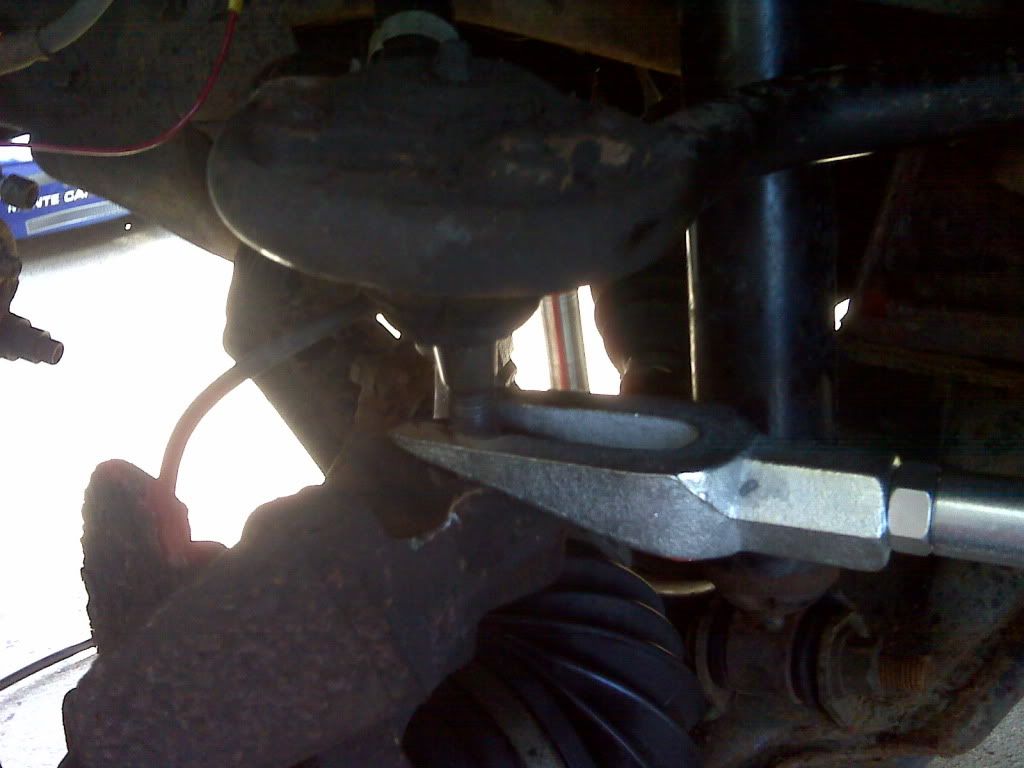 Out comes the air chisel and I chiseled off the factory rivets.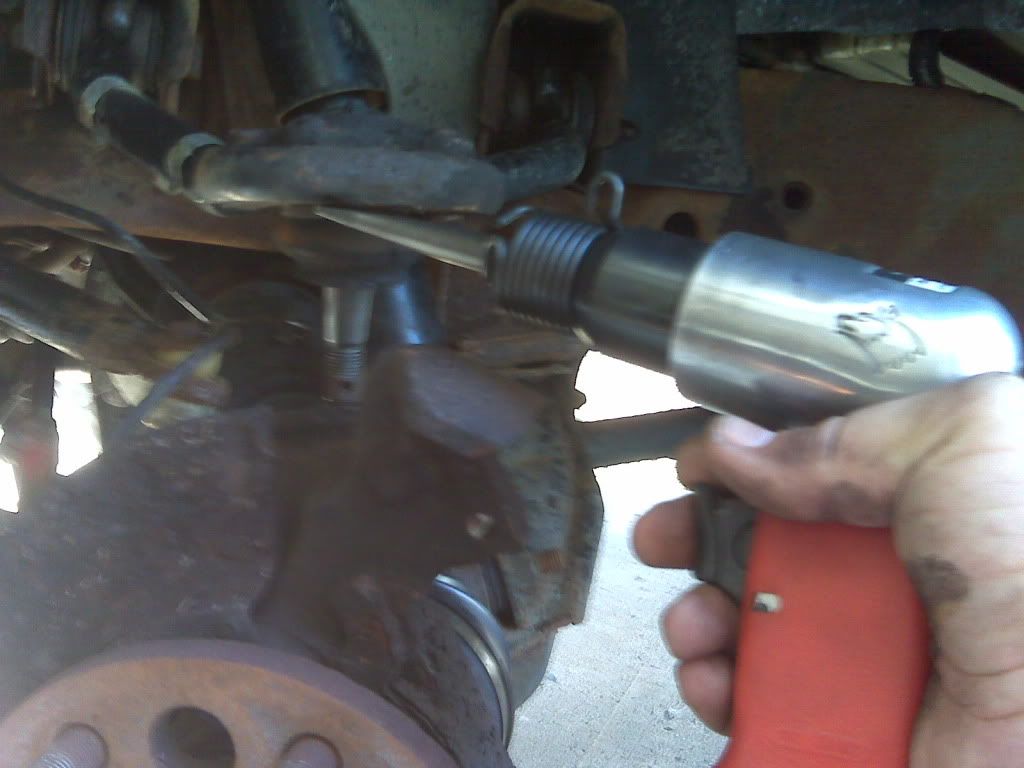 Just keep hitting she will seperate sooner or later.



Replace with a new one and tighten nut to about 100 ftlbs on torque wrench then put in the cotter pin. As you can see the new one has nice self locking nuts on top to replace the rivets.

[b]