I stumbled upon an auction last night for a 1999 L21 out of a heavy-duty truck chassis.
This looks as if it had to be controlled by a 411 PCM.
- Distributor housing used for sensor only
- Coil per plug ignition
- Drive by wire throttle body
The biggest questions in my mind all revolve around how the PCM is getting crank position. I don't know where exactly a reluctor ring is on an 8100, it's somewhere in the rear and has a sensor very difficult to get to and prone to failure. The 8100 doesn't have a position sensor on the cam that I know of, so it would have to have a non-symetrical crank reluctor so the PCM could distinguish between cylinders. This version of the Vortec 454 though clearly has a sensor in what's left of the distributor. There's only one lobe in the Vortec distributor, meaning the combination of the distributor sensor and the crank sensor on the symetrical ring could be used by the 411 to control coil packs! We already know that these two sensors together are enough for even the old bloack box PCM to know what cylinder each power stroke belongs to - it needs that for misfire codes. Seems to me the crank would need more than a full rotation for the PCM to figure out where it is when started.
Coil packs are cool, I have some interest in putting them to work on my setup with a 454CID-calibrated 411 PCM. The file from a truck like this would be a mess with a manual trans and drive by wire, but I think we could learn from it.
If anyone encounters a 1998-2000 Chevy/GMC 6000/7000 series gas-powered truck and has TunerCATs with the right definition files, hook up!
Here's the auction:
http://cgi.ebay.com/ebaymotors/454-Chevy-Big-Block-GEN-VI-BBC-Low-Miles_W0QQcmdZViewItemQQcategoryZ33615QQihZ024QQitemZ370047033458QQrdZ1QQsspagenameZWDVW#ebayphotohosting
Photos from the auction: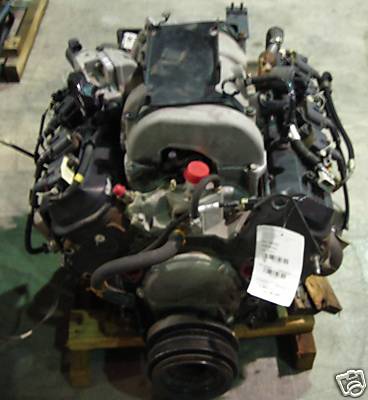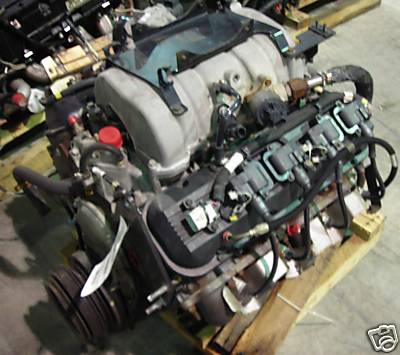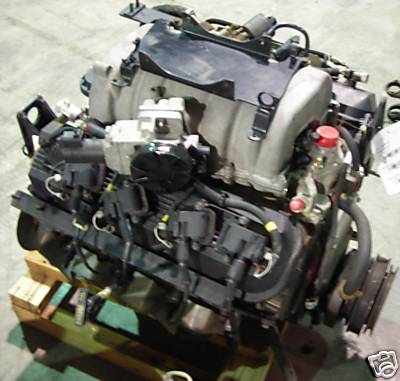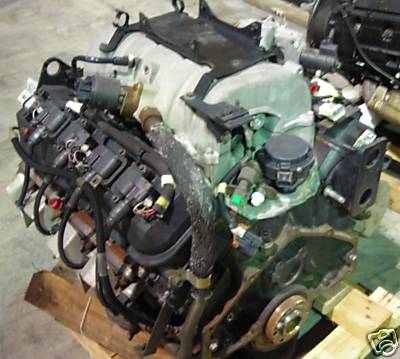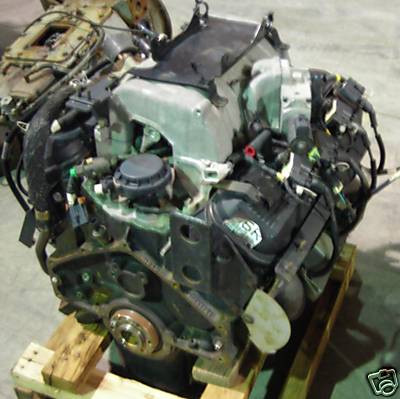 Last edited by James B. on Sun Dec 28, 2008 11:43 am; edited 3 times in total