I started the 411 swap today. I was just sitting on the couch watching some crapy show that I didn't feel like watching, and then I just went out into the garage and started unhooking all the connectors. I have been dreading this swap, but after I've got most of it done, its really not that bad. There are still a few wires that I've got to finish/splice. During the swap I ran across some discrepancies to the awesome speadsheet that Jeff (Lextech) created. This could be that my truck is a 1996 and I remember when Aloicious was the first to do this for the '96 models and he ran into differences from the '97's.
Below are some pics of the swap. I'm going to go over my notes right now and post my questions I've got on some of the wires.
This pic is the connectors from the black box.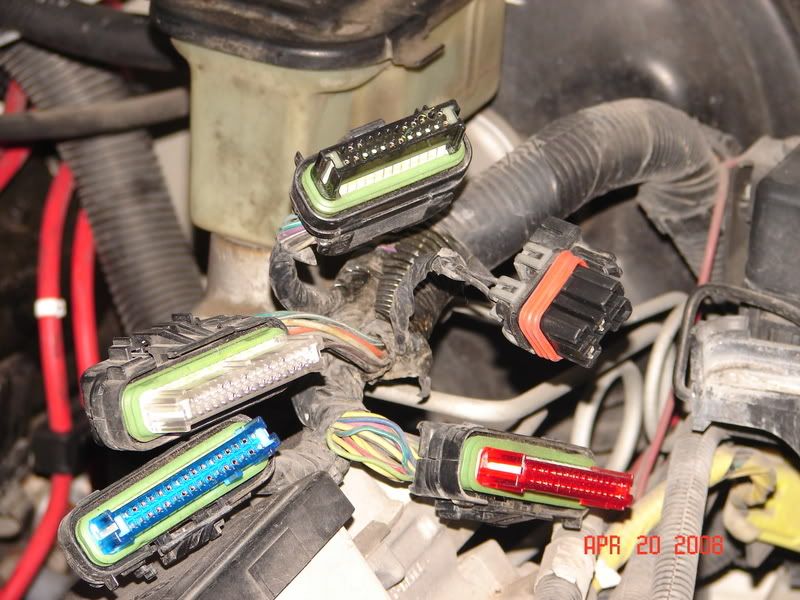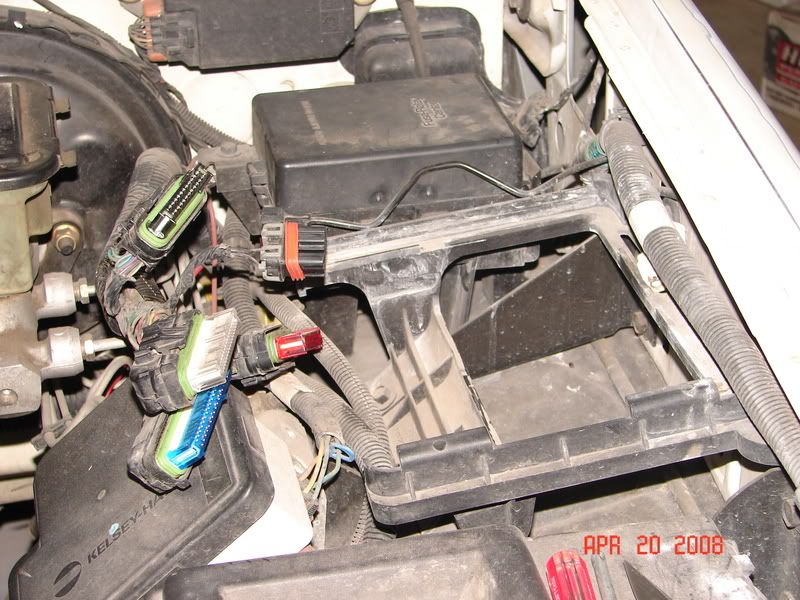 Weird - these two wires (purple/white and green/black) were secluded from the others in the bundle. Trans wires???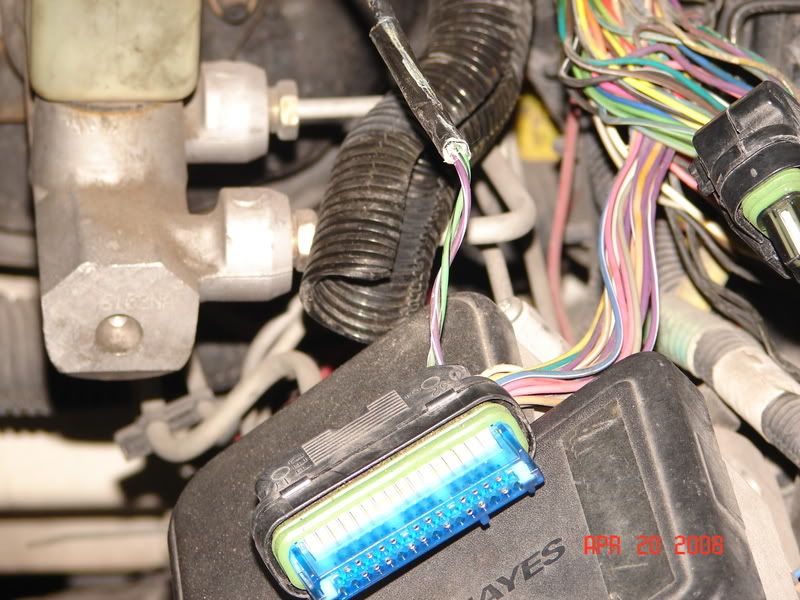 Missing blackbox...
Truck in garage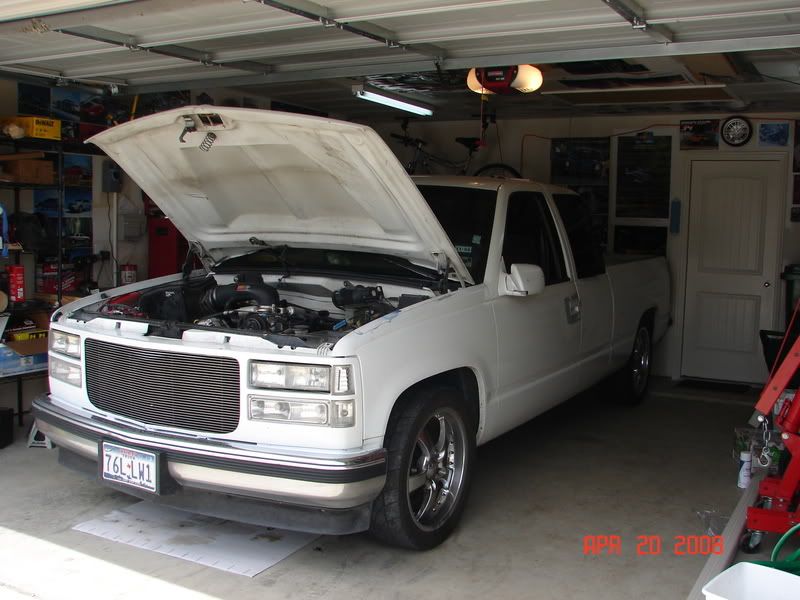 This is were I left off.
Josh