Went I rebuilt my truck last year, I needed to get a spare rim. The old one was a bit to rusty and the tire itself is almost twenty years old. I stopped at a wreckers and found a spare rim just like the ones on the truck. It was a little corroded .
I picked up some supplies. A brass wire wheel was what I used after removing the clear coat. The corrosion ate into the rim somewhat.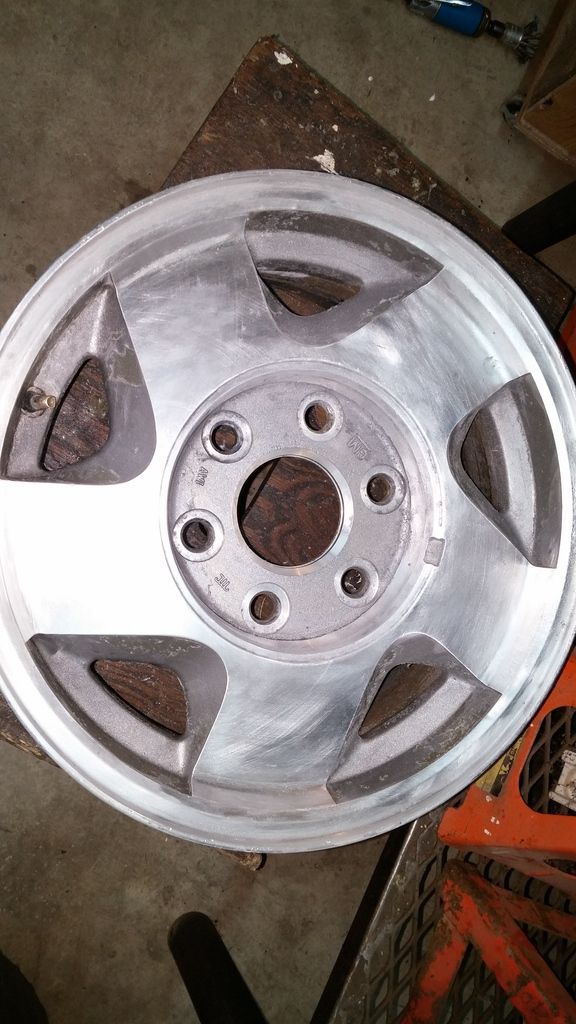 I started sanding with 100 grit paper, then went up to 180 for a bit, going to 220 before jumping up to wet sanding with 400 grit paper, I then used 1000 grit then a sheet of 3000 grit paper.
Up close you can still see where the corrosion was deep. Most of it came out pretty good. I bought a polishing kit to finish off the rim. But first I am going to have to paint the areas that are painted.