I don't know of anyone else who's cracked a set of these. It figures. No sooner do I get the exhaust finished and sounding as sweet as I want it to the passenger side starts to pitter-patter. It's especially bad when cold and the crack is inside the collector. Of course that means fixing it will require cutting the collector off and then welding it back on with precisely the same alingment so I don't disrupt the rest of the exhaust fitment.
On second thought, to hell with that...
I'd rather install new ones.
These are Ceramic-Coated Hooker Super Comps. 1.75" tuned and balanced primaries, 3" collector. I will install O2 bungs, EGR, and A.I.R. fittings myself.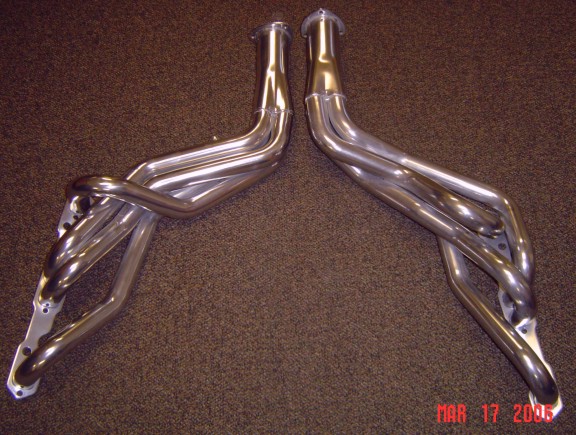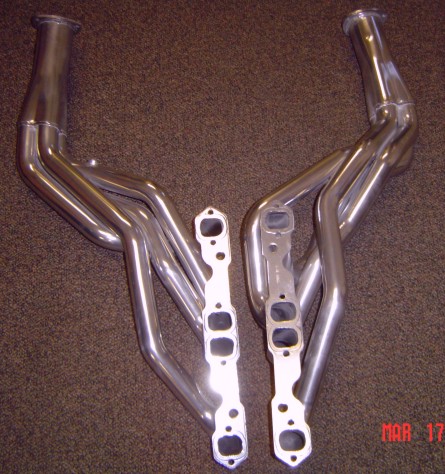 Obviously these are not smog legal. I know this and will therefore make the necessary repairs to the TOGs after these are on.
It's a bummer I had to spend money on a FOURTH set of headers for this truck, but these will definately outperform everything else. The exhaust just might sound nicer too since they're balanced.
I need some stubby cats.